With over 15 years of experience in WCAG auditing and remediation, the team at Eleven Ways already knew a thing or two about neurodiversity and the needs of neurodivergent users. Eleven Ways is the first agency in the Benelux to offer Inclusive Usability Testing as a service. They work with a diverse range of clients, including governments, banks, startups, and digital agencies.

The company's mission is to improve the lives of people with disabilities through digital inclusion by helping clients deliver websites, apps, and documents that are accessible from the outset. Internally, they follow the same philosophy and aim to create a welcoming and safe environment for people with different (dis)abilities.
«
It was my wish to open a dialogue where we (the neurodiverse in the team) could admit which things were hard for us and what could be done to help or support. The workshop by Bjièn was a great way to get people thinking about neurodiversity.
»
– Sophie Ragas, Web Accessibility Consultant
As Eleven Ways strives to build sustainable relationships with organizations that share this vision, the hands-on workshop by Bjièn seemed like an excellent opportunity to open a conversation in the team about neurodiversity.
Bjièn helps companies with awareness, understanding, and acceptance of neurodiversity in the workplace, as well as implementing neuroinclusive approaches and strategies. They provide keynotes, workshops, and consulting for organizations seeking to build resilient and productive teams.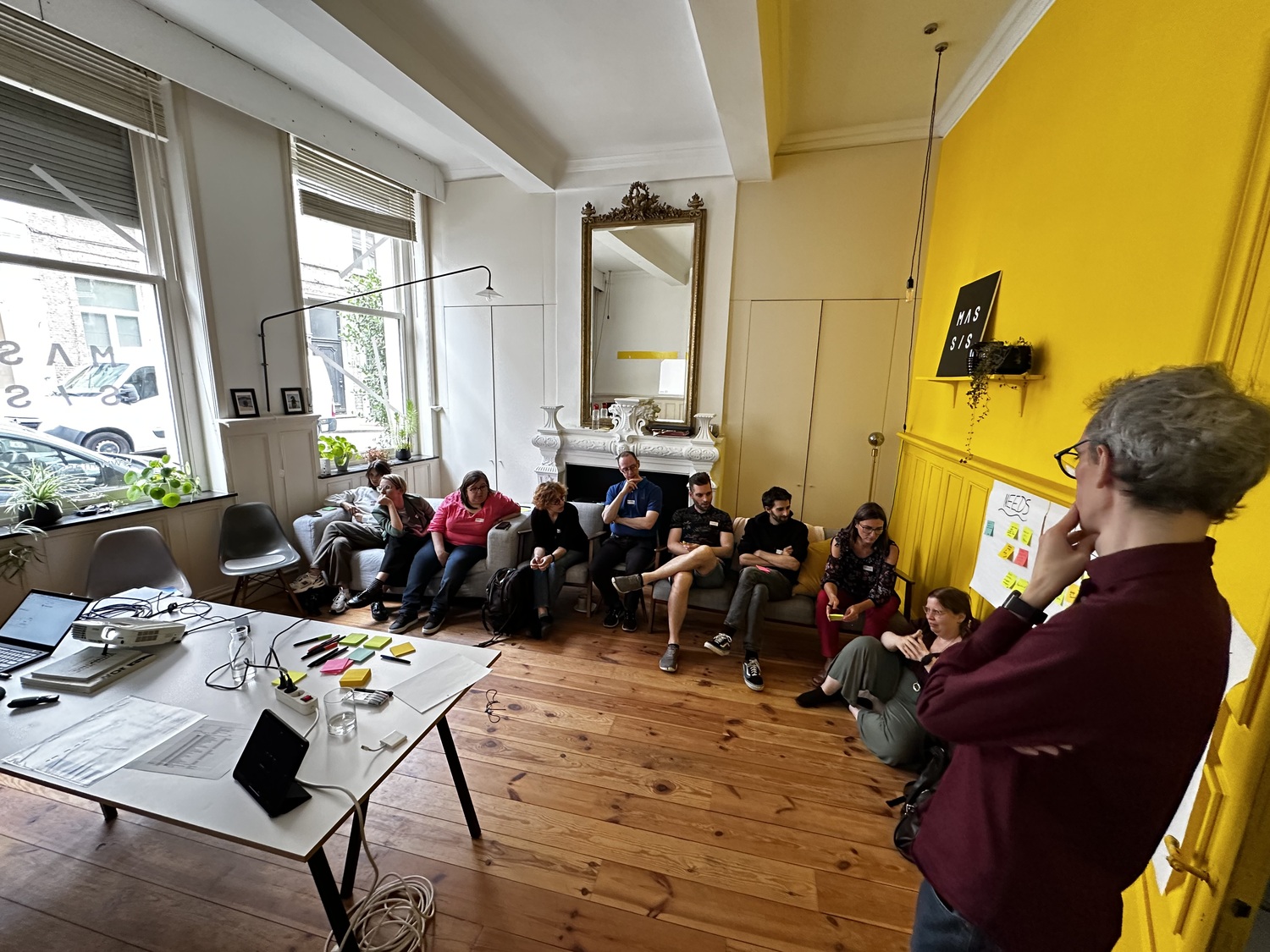 Embracing the Strengths of Neurodivergent Colleagues
Neurodivergent individuals bring a wealth of unique strengths and perspectives to any company or team. Their diverse cognitive styles can lead to enhanced creativity and a fresh approach to challenges and problem-solving. With keen attention to detail, excellent pattern recognition, and heightened focus, they can excel in tasks that demand precision and analytical thinking. At Eleven Ways, these strengths can be a superpower when detecting accessibility issues, identifying potential barriers for users with disabilities, and finding innovative solutions for improving a website's accessibility.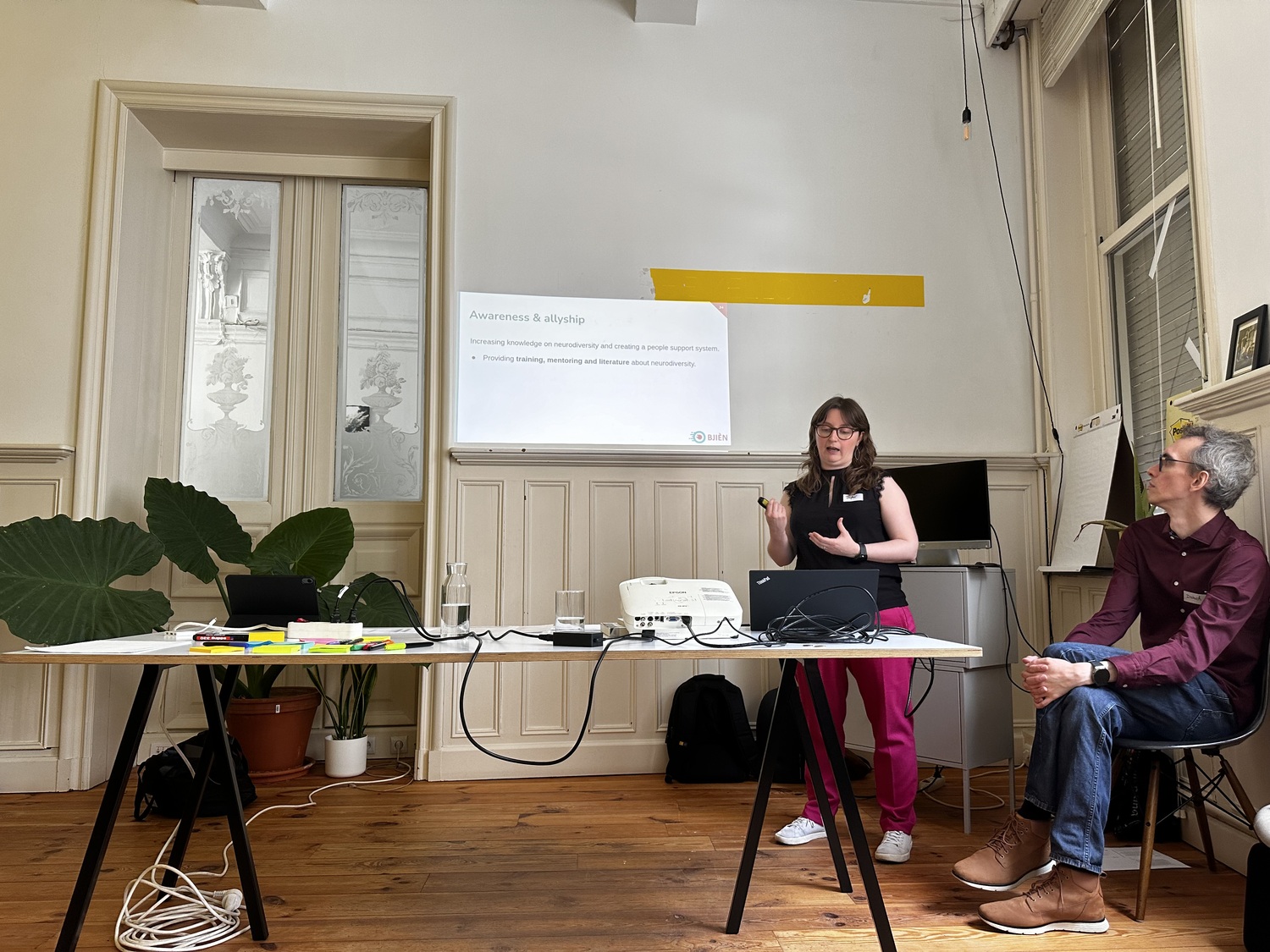 That is not to say that collaborating with neurodivergent individuals in a team doesn't come with its share of challenges. Communication and understanding may require extra effort, and some tasks might need to be tailored to accommodate different requirements. Beyond physical accommodations, these needs might extend to communication, change management, and more. For example, many neurodivergent individuals struggle with sudden changes or might need a clear structure to know what happens when.
Accommodating the Needs of Each Individual
During the workshop, Daphné and Dietrich considered each participant's individual needs from the start. In that sense, Bjièn's workshop embodied inclusivity and ensured that everyone felt comfortable and supported. Providing a well-structured agenda with scheduled breaks further demonstrated their commitment to accommodating different needs. Including a table of contents seems like just good practice, but for neurodivergent individuals, it might be crucial to facilitate comprehension and engagement throughout the presentation.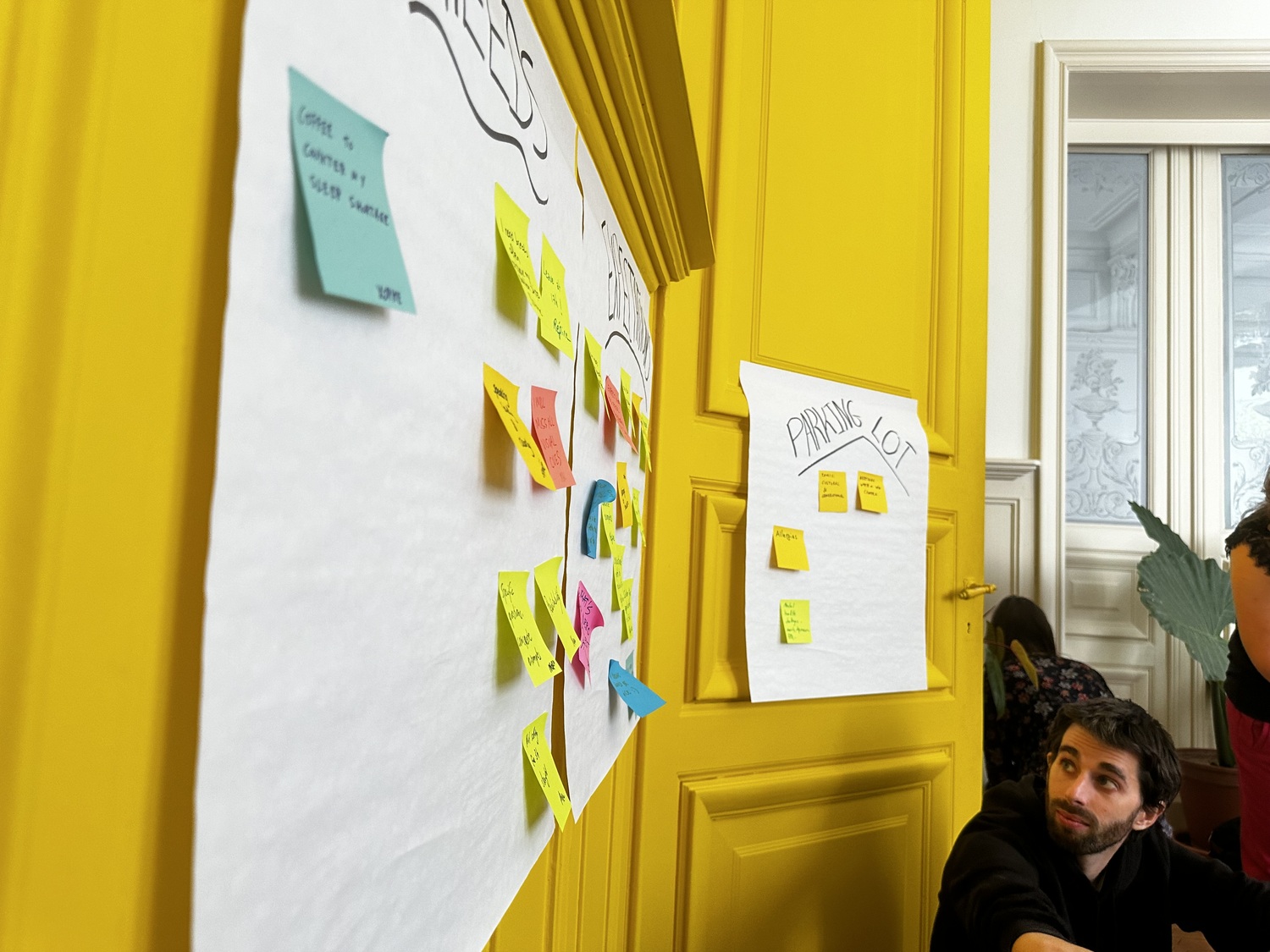 However, as Daphné and Dietrich pointed out, "If you've met one neurodivergent person, you have met one neurodivergent person." Each individual may have different needs even if they have the same disability, or without being diagnosed with an official disability. After all, inclusion is not just about disabilities and encompasses aspects like gender equality, age, and more. A truly inclusive workplace is prepared to adapt and accommodate diverse needs as necessary. It shouldn't be like a factory with conveyor belts, but something adapted to each individual. Then again, a neurodivergent individual may need more specific accommodations that might not be obvious. Recognizing and embracing these differences helps create a supportive environment where everyone can thrive.
«
No one is the same, and that's a good thing. Eleven Ways celebrates diversity. That includes an inclusive and respectful work environment. Bjièn's workshop not only taught us to recognize and respect each other's differences; Daphné and Dietrich also opened our eyes to the richness that diversity brings to the workplace.
»
– Roel Van Gils, Founder Eleven Ways
When a company provides its employees with a safe way to get to know each other's needs, it fosters an environment that uplifts everyone, enabling them to reach their fullest potential. In that sense, the workshop was a fantastic first step, as it sparked a dialogue about neurodiversity and helped the team members to get to know each other better. Through its hands-on approach, it provided practical tools at the organizational and individual levels to embrace neurodiversity as a competitive advantage.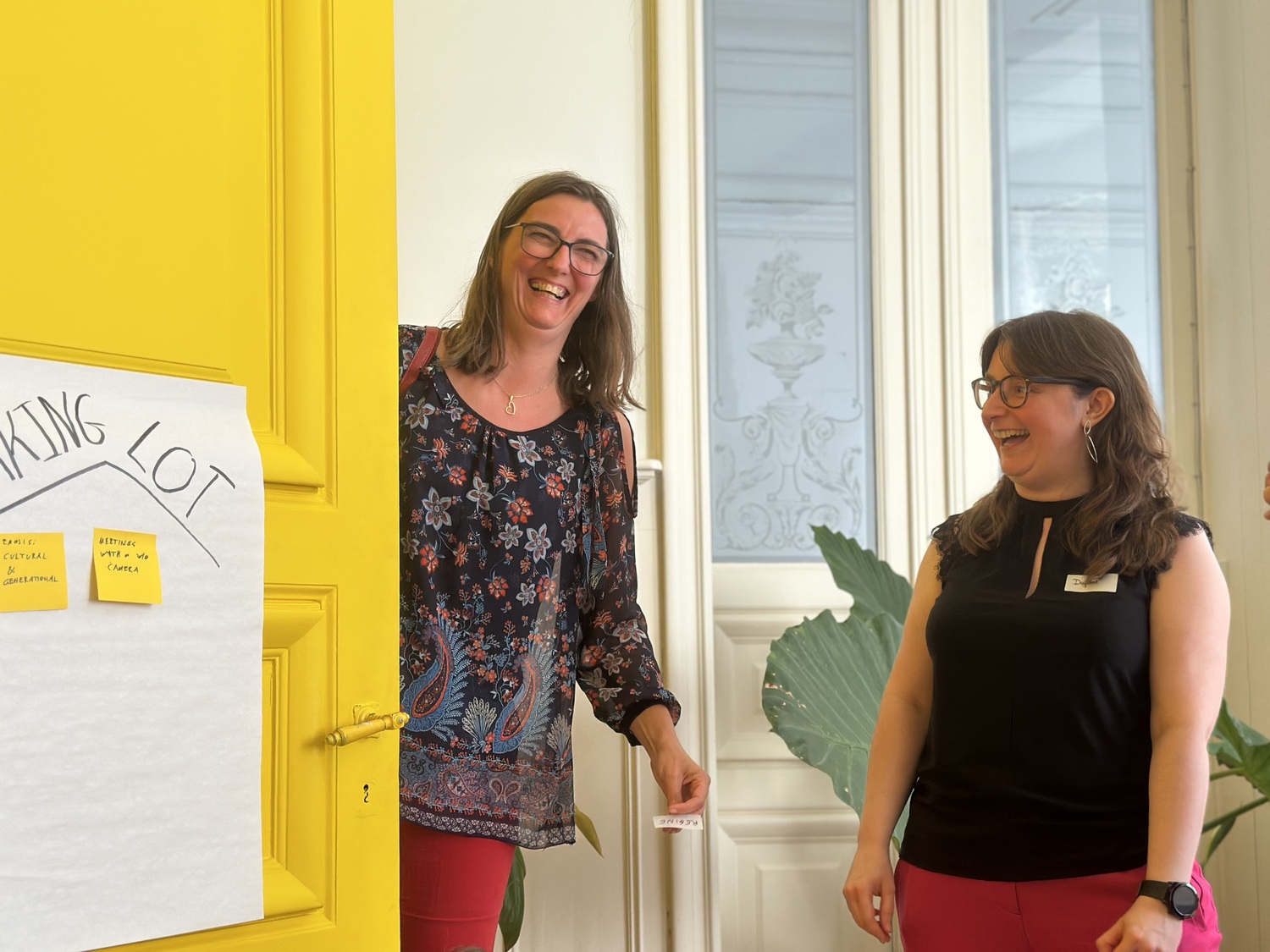 Fostering a Safe Work Environment
The workshop by Bjièn was genuinely inspiring as it instilled awareness and educated the entire team. Moving forward, Eleven Ways remains committed to championing inclusivity not only in design but also within the team. The workshop will surely not be the last initiative but a foundational step in the ongoing journey towards creating a more inclusive and supportive workplace.
To embrace the strength of diversity and build an inclusive workplace, companies must educate themselves on neurodiversity. Following workshops like the one provided by Bjièn was a great start. The insights from the workshop can enable teams to tap into the unique strengths of neurodivergent individuals and create supportive environments. This fosters greater employee satisfaction, productivity, and overall team morale while promoting equity and innovation.
«
From the perspective of a team lead, I've learned from this workshop on neurodivergence to appreciate and leverage the diverse strengths of each team member's mind. By embracing neurodiversity, we can improve collaboration, unlocking our team's full potential.
»
– Rianne Welle Donker, Team Lead at Eleven Ways
This case study was written by Nora Goerne of Eleven Ways and published on their website.
Would you like to discuss neurodiversity within your company, and discover how your teams can work together more efficiently?